We take these issues very seriously and they cover various aspects of our business:
Safety
At corderycoach safety is paramount to our operation. Vehicles are subjected to 6 weekly safety checks by an independent main dealer. These are carried out in their 24hr workshops which are equipped with the latest technology and diagnostic equipment. They are also a VOSA (vehicle & operator service agency) approved MOT testing station.
Checks are also carried out on drivers licences direct with the DVLA every 6 months to ensure all drivers remain compliant. Forward facing video recording equipment is fitted.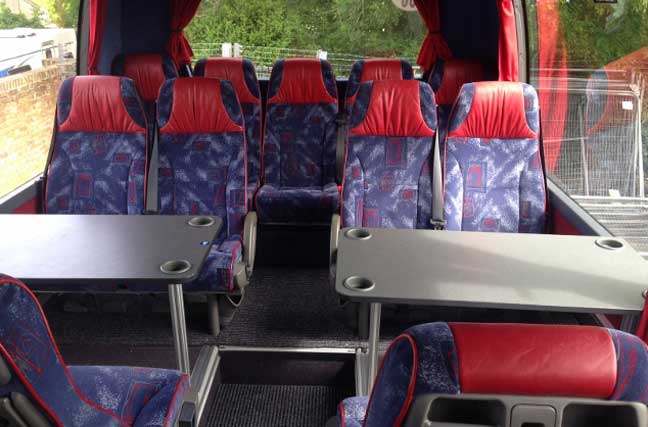 The Environment
Euro 4 emission levels are currently complied with enabling unrestricted access into Central London. Vehicles are registered for travel within and currently comply with regulations governing all low emission zones in Europe. Vehicle tracking devices are also in use which ensure unnecessary mileage is not incurred and it is also possible to monitor any unnecessary vehicle idling.